UCGH - An Integral Part of Clayton, New Mexico and Surrounding Communities
UCGH is located in the northeastern New Mexico community of Clayton, NM in Union County. Nearly 2000 people live in the Town of Clayton and the surrounding communities offering a peaceful lifestyle with a short commute free of traffic.
Clayton is considered a frontier community but is located within 200 miles of several large cities including Albuquerque, Santa Fe, Amarillo and Denver.
As the key hospital in the region, UCGH is an integral part of the local and surrounding communities including Texline and Dalhart, Texas to the southeast, Boise City, Oklahoma to the northeast, Des Moines, NM to the northwest, and more.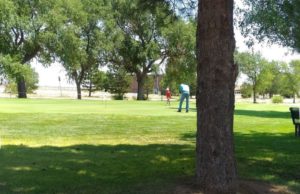 Clayton, NM is an energetic small town which features a number of cultural, civic and social events throughout the year. Additionally, a small public library is home to a large collection of western literature.
After a day at the office, enjoy a 9-hole golf course where the sun shines an average of 300 days per year.
Clayton Lake State Park is 170 acres of excellent fishing, boating, camping and hiking for the entire family.
The Kiowa National Grassland northeast of town encourages a stroll along the Santa Fe Trail and enjoyment of the area's flora and fauna. Capulin Volcano National Monument is the world's most perfect example of a cinder cone volcano and boasts a view of five states from the top of the volcano.
Clayton has a number of shops featuring arts, crafts, collectibles, souvenirs and other interesting merchandise. There are nine eating establishments, six motels, several convenience stores, and a full-service campground.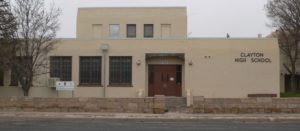 With one small school district in Clayton, there are approximately 500 students in pre K-12th grade. Clayton Municipal Schools is home to the Class 1A State Champion Football Team and state champion FFA Farm Business Management Team.
Parents are pleased with the public school offerings in Union County which boast very small classes with access to one-on-one instruction and top grades from New Mexico's Public Education Department.
To learn more about Clayton, New Mexico and Union County we recommend visiting the Clayton Chamber of Commerce and Herzstein Museum.
Located in Clayton, New Mexico, Union County General Hospital (UCGH) also proudly serves the communities of Texline and Dalhart, Texas, Boise City, Oklahoma, Des Moines, Raton, and Amistad, NM, and many smaller communities in the region.