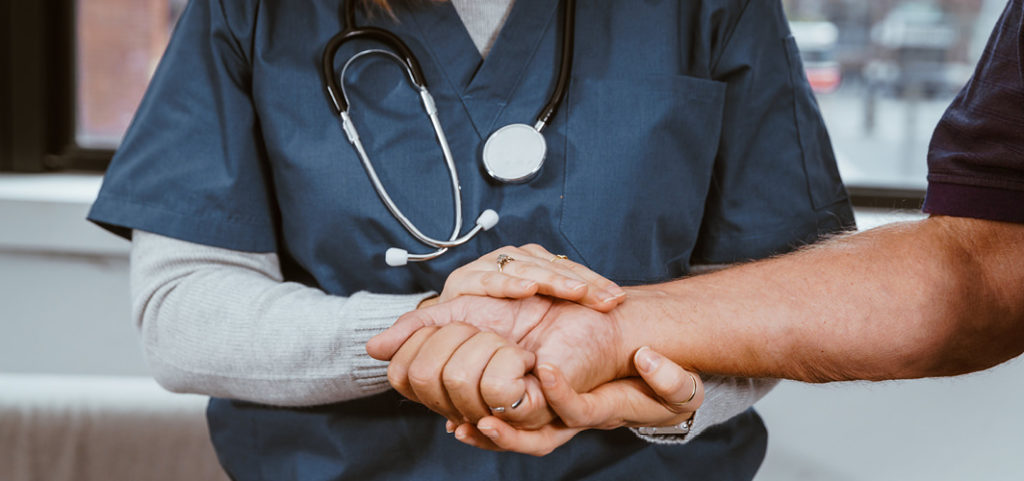 UCGH SPOTLIGHT
In July 2015, UCGH became a Level IV Trauma Center. UCGH is staffed with a trauma team and emergency care 24/7 therefore the designation has been placed by the New Mexico Department of Health.
What this means is that when you need us we are here.
Learn more about the UCGH Trauma Center here.
About UCGH
Union County General Hospital (UCGH) is an acute care hospital located in Clayton, New Mexico. As the key hospital for the region, UCGH offers a wide array of services which includes:
state-of-the-art equipment
UCGH provides the highest quality healthcare services possible to the residents of Union County and surrounding areas.
UCGH also provides telemedicine with UNM for Pediatric Emergency, Telemed and Neurology/Neurosurgery Telmed, and operates a weekly school-based clinic at the Des Moines public schools.
UCGH is managed by Community Hospital Corporation (CHC) of Plano, Texas. CHC owns, manages and consults with hospitals through three distinct organizations – CHC Hospitals, CHC Consulting and CHC Continue Care. These organizations share a common purpose to guide, support and enhance the mission of community hospitals and healthcare providers.
This means that patients of Union County General Hospital enjoy small-town personal care and the advantages of a large support network. To this end, we believe in providing opportunities for the community to learn more about improving their health.
To help the citizens of Clayton and Union County remain healthy, UCGH conducts regular health fairs, provides flu shots, sports physicals, and weekly health information through the newspaper. In addition, we offer useful health information through our Facebook page.
Be sure to like and follow us @UCGeneralHospital for daily health tips.
DEMONSTRATING COMMUNITY NEED
As part of the Affordable Care Act (ACA), not-for-profit hospitals are required to complete a Community Health Needs Assessment (CHNA) once every three years.
In 2013 and again in 2016, a CHNA was conducted and identified the greatest health needs in our community.  The CHNA reports include a comprehensive assessment of Union County.
The analysis included a careful review of the most current health data available, demographics and input from numerous community representatives.
The CHNA process culminated in the development of an Implementation Plan to address the significant needs identified.
Union County General Hospital will utilizes this plan as a guide to offer programs that support the health of the local community and the mission of the organization.
Click on the links below to review the Union County General Hospital CHNA and Implementation Plans:
2013 Health Needs Assessment and Implementation Plan
2016 Health Needs Assessment and Implementation Plan
Please address any written comments on the 2016 CHNA and Implementation Plan or requests for a paper copy to:
Administration - Community Health Needs Assessment
Union County General Hospital
300 Wilson Street
Clayton, NM 88415
info@ucgh.net
The Hospital Form 990 is available by request in writing to:
Clayton Health Systems, Inc.
300 Wilson Street
Clayton, NM 88415