Here you will find general information, UCGH testing data, vaccine information, helpful links, and COVID-19-related blog posts.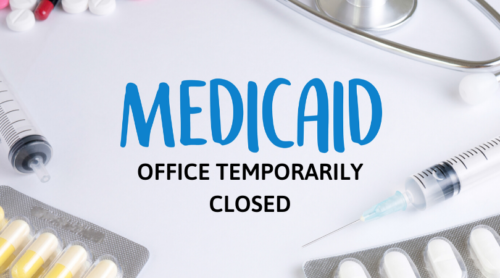 The Medicaid Office in the hospital is temporarily closed until further notice. We will make an announcement as soon as it is running again.
Without our staff of caring, compassionate people who want to make a difference in the lives of others, UCGH would be just another hospital. Remember: We are here for you.
Too, as we grow, we may be on the lookout for more talented, bright, friendly people to help make every patient feel as special as they are. Be sure to find us on Facebook @UCGeneralHospital.
Taking care of patients is what any hospital does, but at UCGH, we know that we are taking care of more than just patients, we are caring for our family, friends, and neighbors.
We hope this website is user-friendly while providing useful facility and health information along with an easy way to manage the non-health aspects of your treatment.
Since our founding in 1912 as St. Josephs' Hospital, Union County General has been providing the best possible medical care to the residents of Clayton, NM and surrounding communities.
Today, UCGH continues a tradition of compassionate caring and community involvement. We do this by recruiting the finest staff possible and remaining in touch with our local community.
Testimonials
Many years ago he [Dr. Wormer] was my doctor. He is the best doctor, I have ever had. It makes me want to come back to Clayton.
Every question I had was answered thoroughly...[Jay Fluhman] was extremely friendly...[and] went above and beyond. Would you recommend this doctor to others? I already have.
Need to See a Doctor?
If you need to see a doctor, give us a call.
I
f this is an emergency, please dial 911.
Located in Clayton, New Mexico, Union County General Hospital (UCGH) also proudly serves the communities of Texline and Dalhart, Texas, Boise City, Oklahoma, Des Moines, Raton, and Amistad, NM, and many smaller communities in the region.