Caring for your health and wellness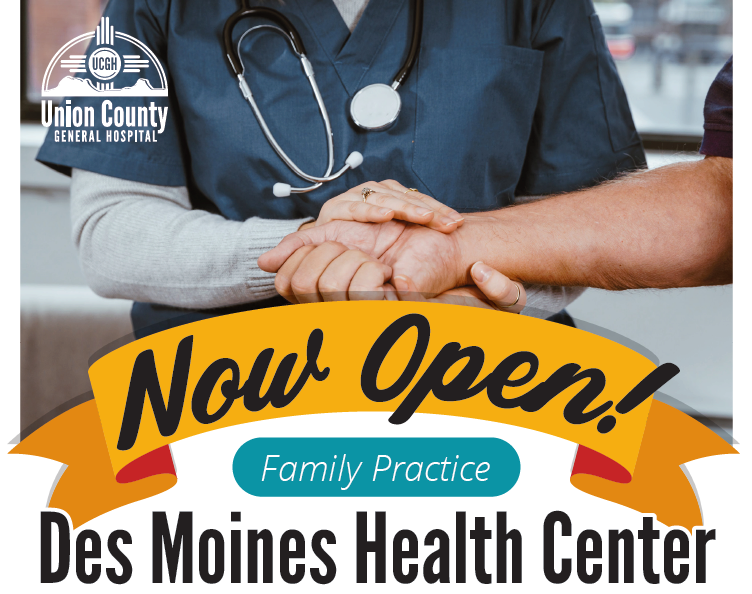 Des Moines Health Center
351 Francis Avenue, Des Moines
575-278-2619
Open Wednesdays, 9 am to 4:30 pm
Arrive early to fill out paperwork.
Provide your date of birth, address, phone numbers, social security number, and employer.
Bring your medications to your appointment.
Provide current and accurate information.
Bring your insurance cards.
This practice serves all patients regardless of inability to pay.
Discounts for essential services are offered based on family size and income.
For more information, ask at the front desk or visit our website.
Thank you.
Esta práctica sirve a todos los pacientes, independientemente de la incapacidad de pago.
Descuentos para los servicios esenciales son ofrecidos dependiendo de tamaño de la familia y de los ingresos.
Usted puede solicitor un descuento en la recepción o visita nuestro sitio web.
Gracias.
Ready to make an appointment? Give us a call!
The Des Moines Health Center is open Wednesdays, 9 am to 4:30 pm.
Located in Clayton, New Mexico, Union County General Hospital (UCGH) also proudly serves the communities of Texline and Dalhart, Texas, Boise City, Oklahoma, Des Moines, Raton, and Amistad, NM, and many smaller communities in the region.