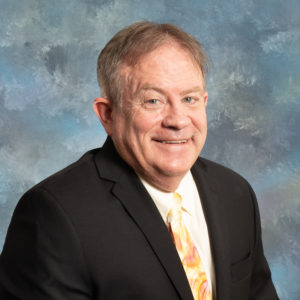 Dr. Wheeler is a 1983 cum laude honors graduate of Central State University, known today as the University of Central Oklahoma in Edmond, where he received a Bachelor of Science in Chemistry. In 1990, he went on to become a doctor of allopathic medicine at Oklahoma University College of Medicine in Oklahoma City.
Dr. Wheeler's three decades of professional experience are extensive. After completing an internal medicine internship with the William Beaumont Army Medical Center in El Paso, Texas, Dr. Wheeler served three years as a flight surgeon, as well as an ER and clinic physician for the United States Army in Germany before moving back home to Oklahoma. He then began work at Mission Hill Hospital in Shawnee where he served as an ER, hospital, and family clinic staff physician until 1996. Wheeler has tended to patients at several hospitals around Oklahoma, including two years at Fairview Memorial Hospital in Fairview, Oklahoma and 12 total years of service at Cimarron Memorial Hospital in Boise City. Now, he has come to practice at Union County General Hospital.
Dr. Wheeler has a number of certifications, including:
ACLS (Advanced Cardiovascular Life Support) for treatment of life-threatening cardiovascular conditions
ATLS (Advanced Trauma Life Support) emphasizing trauma patient care
PALS (Pediatric Advanced Life Support) which includes the skills and knowledge needed to treat critically ill infants and children
BLS (Basic Life Support) to support critical care treatment.
Outside of his medical career, Dr. Wheeler is an avid outdoorsman. He is passionate about hunting and fishing and is excited to continue to pursue his hobbies in New Mexico. Also interested in aviation, Dr. Wheeler has been flying planes since he was 12 years old. He has a young daughter, Sarah, and has been married to his wife, Dee, for 6 years.
Call the clinic to make an appointment.
Monday - Friday | 8 am - 12 pm & 1 pm - 5 pm
Located in Clayton, New Mexico, Union County General Hospital (UCGH) also proudly serves the communities of Texline and Dalhart, Texas, Boise City, Oklahoma, Des Moines, Raton, and Amistad, NM, and many smaller communities in the region.